Welcome to Maud and Savoch Church
In the light of the developing COVID 19 pandemic it is sadly necessary to close the door of the Church building.
In order to protect the wellbeing of all Church activities are suspended, there will be no Sunday Services and the Church will remain closed until things change. Church is the people and not the building and we will do our best to keep in touch and will continue to serve during this time.
If you or anyone you know is in need of help or support, please get in touch. We can collect your shopping, provide ready meals, collect prescriptions or just call your for a chat.
Call Rev Aileen McFie 01771 644631, Jan Sanders 01771 613600 or Kath O'Connor (answerphone) 01771 613798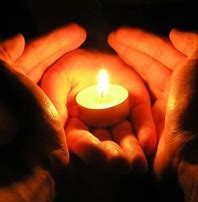 Light a candle of hope and join together in prayer 8.00 pm Wednesday and Sunday evening.
Sunday message and prayers on our Facebook page from our Minister Reverend Aileen McFie.
Stay safe - You are in our prayers
Registered Charity Number SC009773